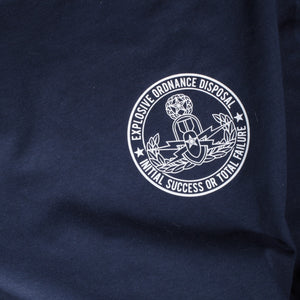 EOD Badge ISoTF Top
The EOD Badge (Basic, Senior or Master) with Initial Success or Total Failure. Design on pocket are or large front.
NOTE: Include your Badge level choice in note.
(Product photos will be taken as different combos are ordered, the image is just to represent the colors till then)

If you need a small, let us know.
Design on pocket area: 3.5" wide
Design large front width:
Small - 10"
Medium - 11"
Large - 12"
XL+ - 13"
If you want a different design available on my site, message me about switching out designs.
Shirts are Gildan brand (or similar) - 90% cotton/10% polyester
---
We Also Recommend
---